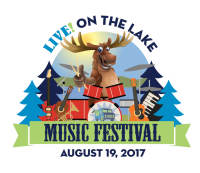 Snow Pond Center for the Arts and Community Productions presents
LIVE! On The Lake Music Festival
Featuring The Femmes of Rock: Bella Electric Strings, Kevin A. Libby, and Pat Colwell & Soul Sensations
with The Central Maine Food Truck Fair
Time: 12:00pm Day: Saturday Ages: All Ages Price: $30
All Associated Events
Gershwin Under The Stars
June 25, 2017 7:30 pm
38th Annual NEMC POPS Concert
July 15, 2017 7:30 pm
You're A Good Man Charlie Brown
August 3, 2017 7:30 pm
LIVE! On The Lake Music Festival
August 19, 2017 12:00 pm
AbbaFab!
August 24, 2017 7:30 pm
This Event Has Ended
Snow Pond Center for the Arts and Community Productions are excited to present the first annual LIVE! On The Lake Music Festival! Come spend an afternoon at the Bowl In The Pines listening to some of the best bands from Maine, while enjoying food from some of Maine's most celebrated Food Trucks and vendors, and stop by our new beer garden to sample some of Maine's finest microbrews.  
SAVE BIG! Get 4 Tickets for $70 with the special Family Four Pack. Use coupon code: FAM4 on the checkout page to save!
Performers include:
Kevin A. Libby.
Libby is famous for his classic honky tonk style  and title songs that include "Free Man Yet" and  his soulful "Maria's Prayer."
Pat Colwell & Soul Sensations
Pat Colwell and the Soul Sensations bring down the house with a powerful mix of Motown/Memphis Soul Music that's guaranteed to get the party started! This is a100% Old School R&B Revue complete with female backup singers, a full horn section, and a show that that will knock your socks off!
The Femmes of Rock featuring The Bella Electric Strings
Featuring the music of AC/DC, Queen, Led Zeppelin, Jimi Hendrix, Prince, Metallica, and more!
Bella Electric Strings, led by rock violinist Nina DiGregorio has rocked audiences worldwide with their blistering solos, unique arrangements—not to mention their charm. The girls have performed with some of the biggest names in the business, from BEYONCE to SHAKIRA. Violin Femmes takes Bella Strings to a whole new level. All-new arrangements, original material, a live rock band, video, lights, choreography, comedy, and some more surprises can be expected in this high-energy show that leaves audiences awed.
Food Trucks include Mainely Catering & BBQ, C&D Lemonade, The Maine Tater, Spiro & Company, El Toro and Fresh Ella's Ice Cream! Two Beer Gardens will serve the best of Maine's local brews and everyone's all time favorites.
*NOTE: NO OUTSIDE FOOD OR DRINK WILL BE ALLOWED INSIDE THE VENUE. LAWN CHAIRS AND BLANKETS ARE WELCOME!*