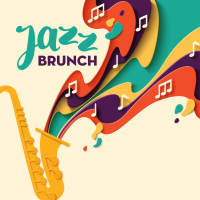 The 21st Century Band
in the 2nd Annual Snow Pond Jazz Brunch
Time: 10:30am Day: Saturday Doors: 9:30am Ages: All Ages Price: $15 - $25
All Associated Events
Anthem Lights
June 7, 2019 7:30 pm
- 9:00 pm
The 21st Century Band
June 22, 2019 10:30 am
- 1:00 pm
Broadway Under the Stars: The Classics of Rodgers and Hammerstein
June 29, 2019 7:30 pm
- 9:30 pm
40th Annual NEMC POPS Concert
July 20, 2019 7:30 pm
- 10:30 pm
The Man In Black
August 25, 2019 4:00 pm
- 6:00 pm
The Stranger
September 5, 2019 7:30 pm
- 10:00 pm
This Event Has Ended
Snow Pond welcomes the world renowned 21st Century Band for our 2nd Annual Jazz Brunch. GRAMMY® Award-winning drummer and composer Dion Parson leads a powerhouse ensemble comprised of some of the world's finest musicians. Together with saxophonist Ron Blake (of the legendary Saturday Night Live Band), Parson formed 21st Century Band in 1998 to showcase the music of the U.S. Virgin Islands. It has since developed an innovative sound that mixes Virgin Islands traditions, such as Quelbe, and Caribbean infusions, like reggae, calypso, soca, mento, ska, zouk, steel pan, chutney, and funk, with New Orleans and African overtones. This popular group sells out Dizzy's Club Coca-Cola every year, and we're excited to welcome them to Snow Pond Center for the Arts.
Parson and Blake are currently on faculty of the Snow Pond Music Festival's Caribbean Jazz Institute. 
Brunch menu includes:
Variety Quiche
Waffle Bar
Herb Scramble
Artisan Homefries
Lemon Bran Blueberry Muffins
Fruit and Tossed Salads
Mimosas and Bloody Marys available at Cash Bar. 
Tickets: 
$25 Concert w/ Brunch
$15 Concert Only